Bar culture at soaring heights
Loft14 is the largest and highest room on the 14th floor of Vienna House by Wyndham Andel's Berlin. 65 metres up. Panoramic view over Berlin. Three kilometres to the TV tower as the crow flies. Here you'll mingle with businessmen on the go, tourists from New York, hip grandmas from Lichtenberg and start-uppers from Prenzlauer Berg. With an entire city lying at your feet.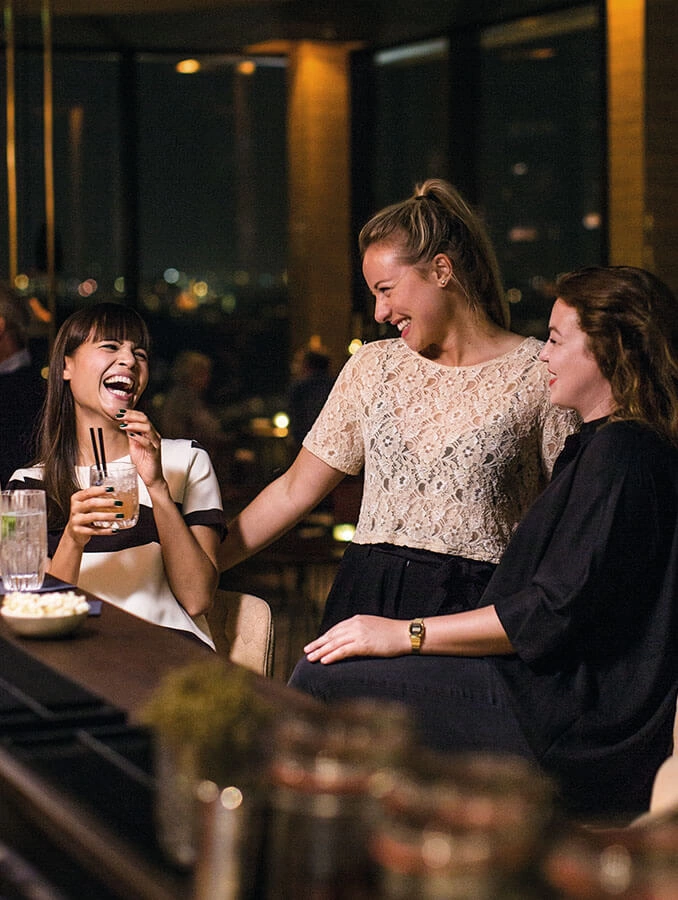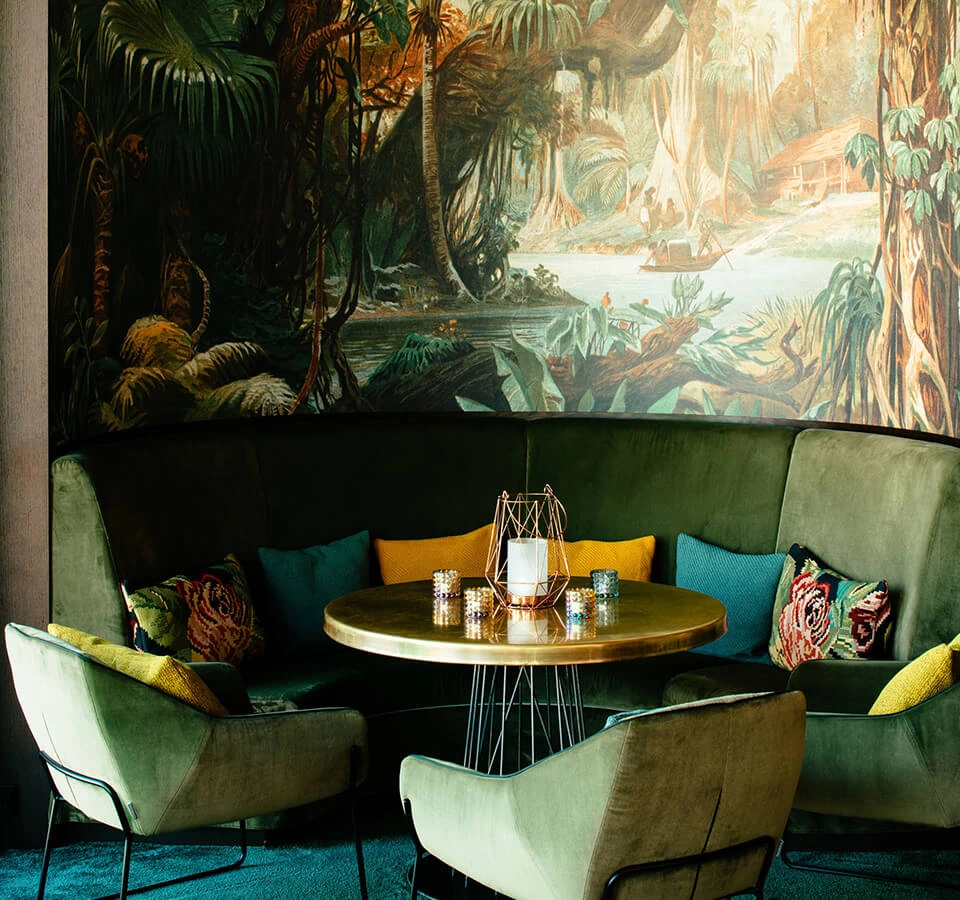 A license for style
Your cocktail to the right of you, a 14-metre-long counter of dark oak and marble on the left, seated with your leg slightly bent on one of the cheeky flamingo pink bar stools. That could be you. Pure James Bond feeling.
Your new favourite place? The generous velvet armchairs and sofas. Or the cosy seating area in front of what must be the most beautiful jungle wallpaper in town.